WiseGuys is a Software Solution Provider for Multichannel Order Manager (M.O.M.). The partnership was formalized in 2011, but the relationship between the companies dates to 1999. WiseGuys has helped more than 150 companies get started using M.O.M., allowing them to integrate order entry and fulfillment across the Internet, catalogs and retail stores. The services WiseGuys offers include:
System configuration – With more than 300 parameter settings, M.O.M. provides maximum flexibility, which can be configured to your specific business model.
Data Loading – New Freestyle clients often require both customer and transaction database conversion from their legacy system to M.O.M. – and need a trusted source for help.
Remote training – Our hands-on training (via online login) can help you discover functionality from Freestyle or M.O.M. that you may be overlooking, such as how to simplify inventory management and streamline invoicing.
Custom marketing reports – We develop queries and report programs, such as Customer Attrition reports and Lifetime Value (LTV) calculations, that provide vital information for marketers.
Remote support – Online tools help us to log into your system (at your request) to assist you with problem diagnosis, repairs and other

With more than 100 online classes and recorded Pub talks, Catalog University is a great place to learn how to market better. A low monthly subscription of $24.95 provides access to all classes taught on the site. Courses are taught by industry experts, including WiseGuys Marketing founder Bruce Gregoire, who is a featured speaker with Customer Relationship Management: From "on-the-job" to "by-the-book." Check out his course, which includes content abstracted from his MBA course at Johns Hopkins. Other classes, from beginner to advanced, include web and print design, SEO tips and tools, marketing, email best practices, making money from social, how to apply positive psychology to your work force, and much more. Catalog University was built by direct marketers for direct marketers.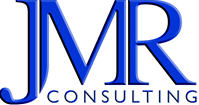 WiseGuys uses JMR Consulting for marketing and public relations assistance, including blogging, email marketing, copywriting, lead generation and market research using LinkedIn. JMR Consulting, LLC is a full-service marketing and PR agency that specializes in working with small software companies.

JHubans Designs, LLC supports the WiseGuys team with creative and programming services for their corporate identity and online presence. JHubans Designs communicates through unique design inspirations and strong brand development supporting the small business community.