For more than 20 years we have worked with small to mid-sized companies that are marketing through multiple channels – web, email, catalog, retail – to analyze customer data and make data-driven marketing campaigns more effective.
You can trust that the consulting services we provide will be grounded in sound database-driven marketing theory and practice. Our "Seal of Approval" is demonstrated by the affiliation between WiseGuys and Johns Hopkins University.
Since 2001, Bruce Gregoire, president and founder of WiseGuys, has been an Adjunct Professor at the Carey School of Business at Johns Hopkins University (JHU). He founded and currently teaches the CRM (Customer Relationship Management) course at the graduate level.
What CRM at Johns Hopkins University Means to Our Clients
The WiseGuys affiliation with JHU has specific benefit to our clients. Our network of marketing faculty and students represent some of the leading organizations in the mid-Atlantic region, such as AOL, AARP, Compaq, HP-EDS and Verizon. Through this professional network, we are exposed to cutting-edge approaches in database-driven marketing, CRM and ecommerce. We convert this learning into better database solutions, which we pass along to you each and every time you contract for our consulting services.
Full Range of Data-driven Marketing Services for Multi-channel Marketers
You can read more about our services – and the WiseGuys CRM software that we created to help our clients analyze customer purchase data and target marketing campaigns more effectively.
We have a strong foundation in best practices, but what we do is not just about theory – it's real world. We work with small to mid-sized companies, so we give you analytics that have meaning and we translate that into specific campaigns.
Confused About Technology Platforms? We Simplify the Complex
Our favorite display of the complexity in marketing platforms is shown below. Since 1996, WiseGuys has navigated this complexity, when our staff helped sponsor what became the earliest Internet Marketing conference in the mid-Atlantic area. Let us help you navigate as well!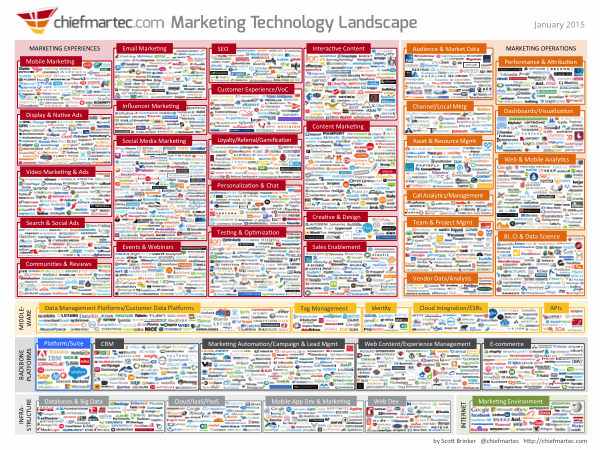 Let's Talk
If you're not sure what you might need, let's talk.
Over the years we have handled a wide range of projects for clients, ranging from analyzing the Lifetime Value of keywords in Google AdWords campaigns to benchmarking an association's database marketing maturity level.
If we can help you, great! If not, we'll make recommendations of who might be able to help or how you might approach solving the problem.
Contact us to set a time for an initial call.